Nursing is a profession with an incredible history filled with trailblazers who redefined healthcare and made lasting impacts on public policy. Some of the world's most influential people spent time as nurses, including figures and celebrities you might not have realized were nurses. Read on to discover some famous faces who have worked as nurses.?
Louisa May Alcott and Walt Whitman
Both these American literary giants were nurses! As the Civil War started, Louisa May Alcott's town of Concord, Massachusetts, rallied to the Union cause. Alcott, whose family home was a stop on the Underground Railroad, was inspired to serve and spent six weeks as a nurse in Washington, D.C. She turned these experiences into Hospital Sketches (1863), first published in an abolitionist magazine and later as a book. Some of the book's proceeds were also donated toward the welfare of children orphaned during the war. Following these events, Alcott wrote Little Women about her family at her publisher's request.?
Poet Walt Whitman also proposed publishing his own stories as a volunteer nurse during the war, and when writing to his publisher, referenced the success of Hospital Sketches. First published in a New York newspaper in 1863 as "The Great Army of the Sick," Whitman expanded this account 12 years later in a book called Memoranda During the War.
?
Carolyn McCarthy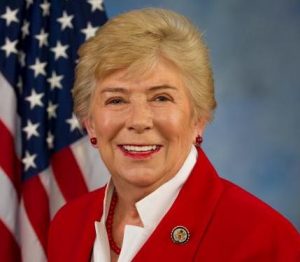 Carolyn McCarthy, who lived on suburban Long Island, NY, was inspired to become a nurse after caring for a boyfriend who was injured in a car accident. Years later, she endured tragedy when a gunman opened fire on passengers on a commuter train. McCarthy's husband, Dennis, was killed, and their son Kevin was seriously injured. She quickly became known as an activist for more stringent gun control, which eventually led her to run and win a congressional seat. McCarthy also used her medical training to advocate for investments in glaucoma research, hearing loss and defraying the cost of hearing aids, education reform, and children's health insurance.?
?
Robin Quivers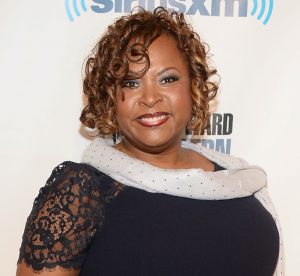 Most famous for her work on the radio, Quivers started her career as a nurse. While in high school, Quivers enrolled in a pre-nursing program for high school students at Maryland General Hospital. At the time, Quivers was one of only two black women accepted to the program and earned her nursing degree. Her first nursing job was in the trauma department of the same hospital, followed by intensive care. She later enlisted in the United States Air Force and served in military hospitals, eventually earning the rank of Captain in the Air Force. After her military commitment ended, she began her defining radio career.
?
?
Tina Turner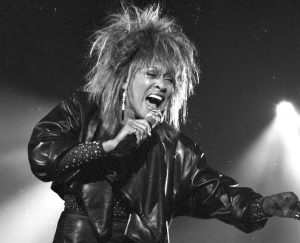 We all know Tina Turner as a living rock legend. But one of her first roles was working as a nursing aid at Barnes Hospital in St. Louis, MO. The flexibility of nursing allowed Turner to work during the day and sing at night.
In her autobiography, Turner reflected, "I liked working at Barnes. I didn't really want to be a nurse, but I kind of liked washing the babies and even cleaning them. But it got to be too much, working there days and singing with the band at night." With a voice like hers, it was inevitable that Turner would be discovered as a singer. In East St. Louis, her career took off, and she became the worldwide sensation she is today.
Agatha Christie
There's no mystery here—the best-selling novelist of all time was a nurse! Agatha Christie joined the Voluntary Aid Detachment during World War I, where she tended to soldiers injured in the United Kingdom. After contracting the flu during her service, Christie switched to a position in the pharmacy and started planning her first mystery novel, The Mysterious Affair at Styles. Her medical training was useful in plotting her murder mysteries for her renowned novels like Murder on the Orient Express.
Alasdair Brooks of the British Red Cross explains: "It was the power of kindness shown by Christie, and over 90,000 other volunteers who gave their time, that was the backbone of the British Red Cross's support during the first world war. But had Christie not been taken off hospital duty to work in a dispensary, she might not have acquired her thorough knowledge of poisons which she used in her compelling plotlines."
Want to begin or grow your own nursing career? Find out more about Aspen University's BSN, MSN, and DNP nursing programs.?